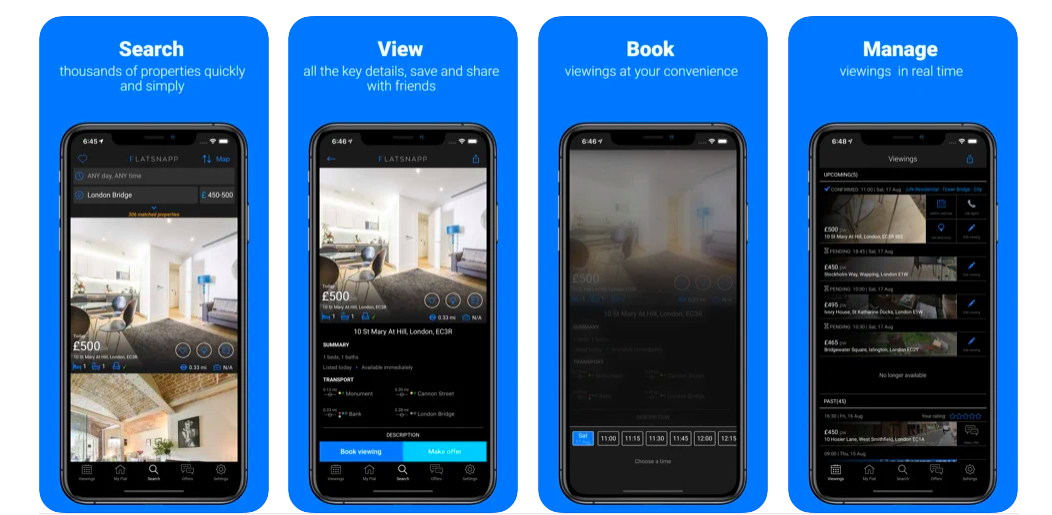 Team size
2 backend developers, 1 frontend developer, 1 QA, 2 PMs, 2 mobile developers
Technologies
React.js, Node.js,TypeScript, PostgreSQL, HylaFax, AWS
About the project
Flatsnapp it`s a booking system, where agents and landlords can find the best options to provide/rent apartments in London. Which was specifically designed for busy millennials (professionals, students etc).
Implemented solutions
Created entities, binds, models
Developed admin panel
Payment services integration (PayPal, Stripe etc.)
Migrated huge DB (5-10 million notes) from MongoDB to PostgresSQL without data loss. The task included database architecture development
Solved performance issues and at the same time rewrote the endpoints and business logic because the client wanted to have some updates made.
Worked with virtual services AWS, Used Amazon RDS and Amazon S3.Replaced project to AWS for more stable work and data processing
Provided scrap solutions, from popular websites, like Booking.com, Agoda etc.