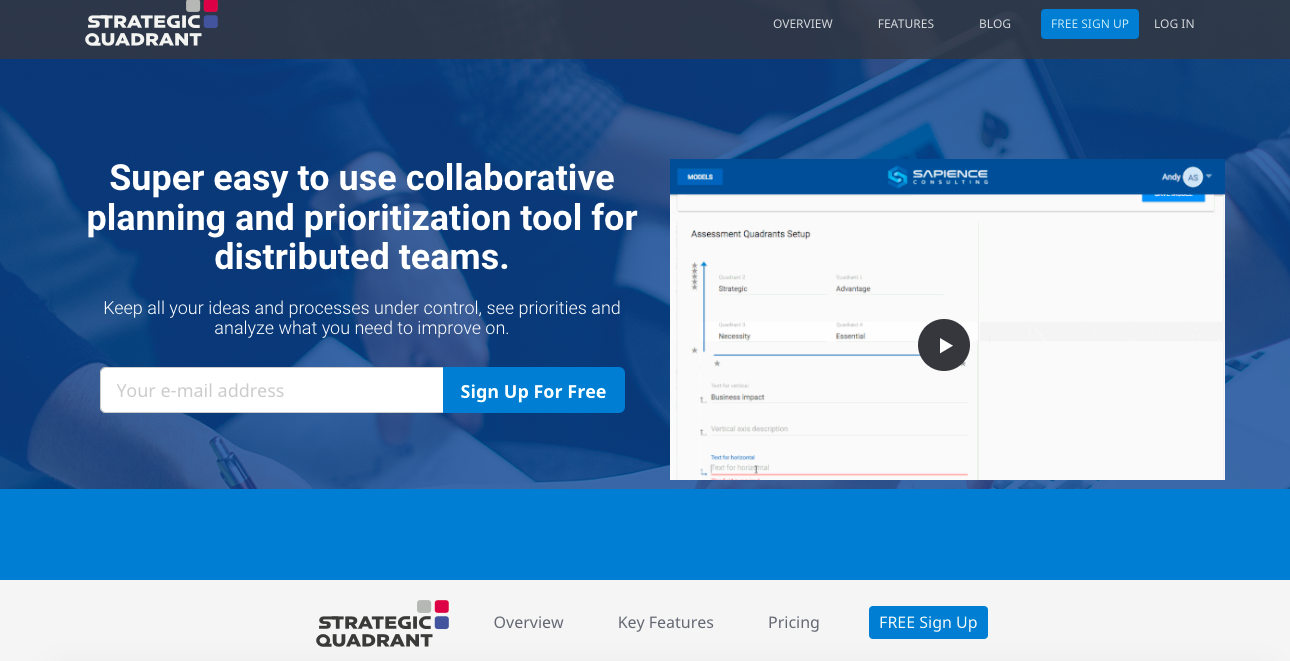 Team size
1 frontend developer, 1 backend developer, 1 technical lead
Technologies
React.js,Next.js, Node.js, Express.js, MySQL, Stripe API,Facebook API, Material UI, AWS Cognito
About the project
Strategic Quadrant. is the best project/product management tool that allows users to manage their business based on best Agile practices.
Implemented solutions
The most challenging parts, which were implemented by us:
Plan the architecture of the project to achieve scalability based on provided UX
Implemented UI part with Material UI
Use the most faster frameworks for the design implementation (for the front-end): React.js (Redux) and Node.js (Express.js) for the backend creation
Install the parsing process correctly, to provide actual info for the marketing analysis.