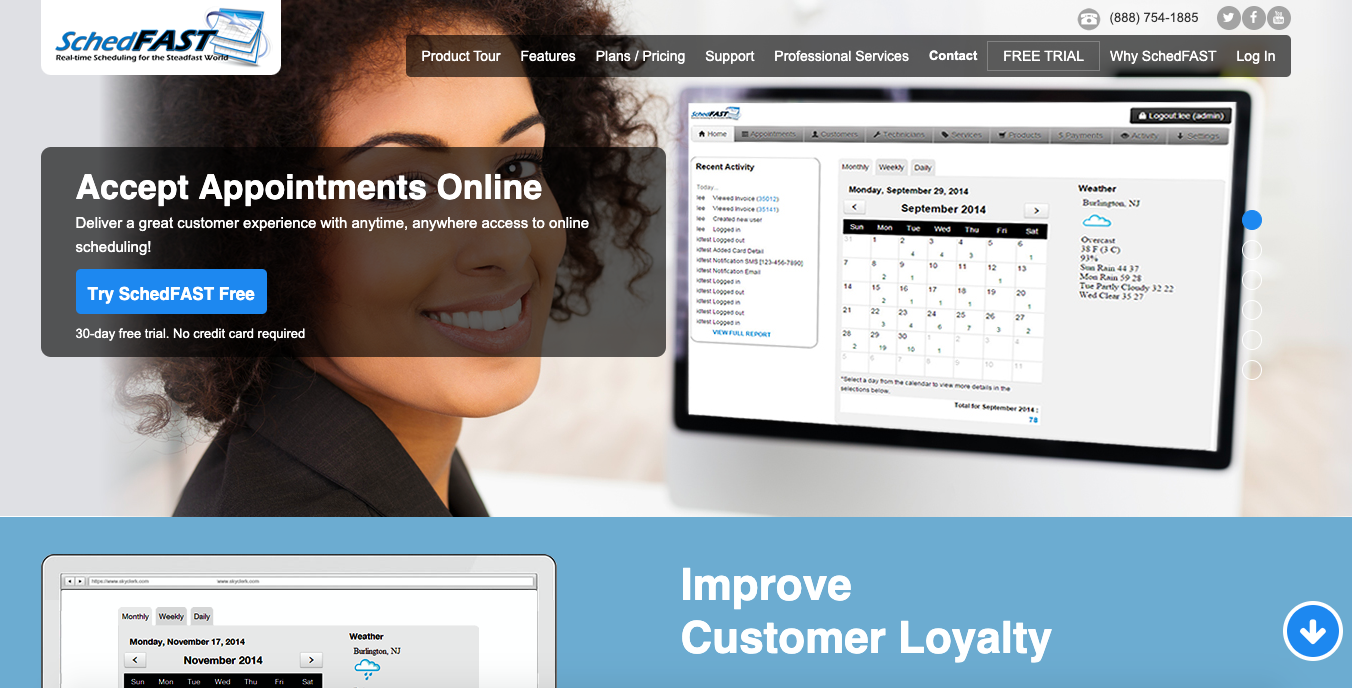 Team size
1 frontend developer, 2 backend developers, 1 project manager
Technologies
Node.js, React.js,Next.js,TypeScript, animate.css, jQuery, MySQL, Apache 2
About the project
The SchedFAST – a one of a kind online scheduling and invoicing system designed to significantly streamline your company's workflow.
As part of the team we did:
Scheduling system where user can schedule an appointment
Various types of payment were implemented in this project like online payment, check payment,
bill me and credit balance.
Features like SMS, inbox mailing, Plan based monthly subscriptions have been implemented.