Clutch Review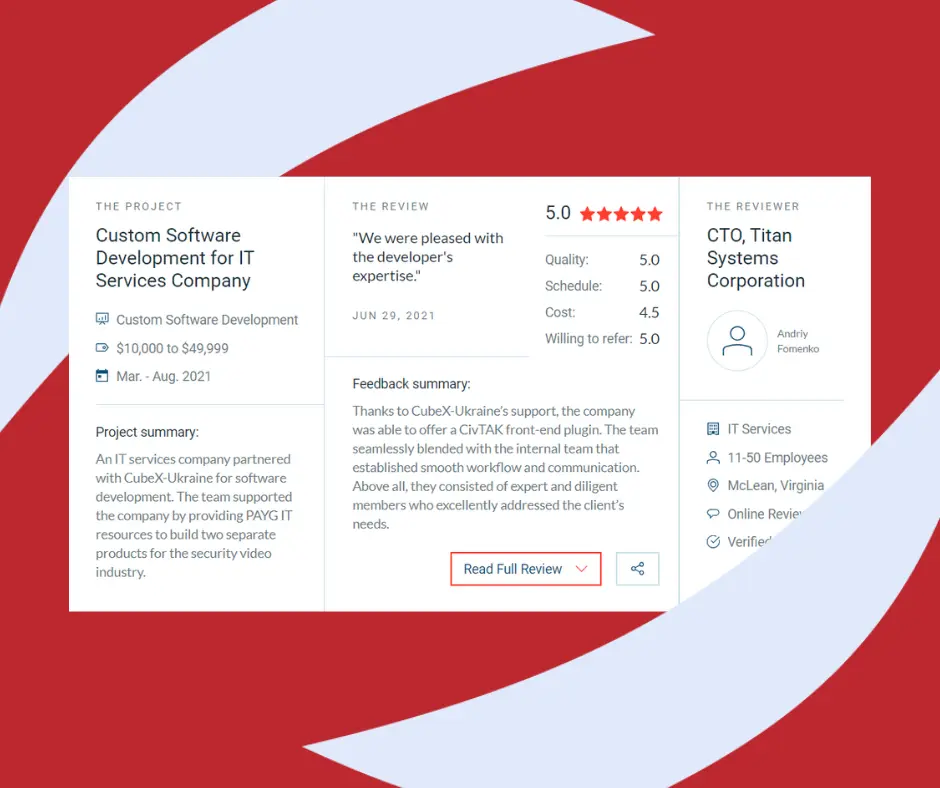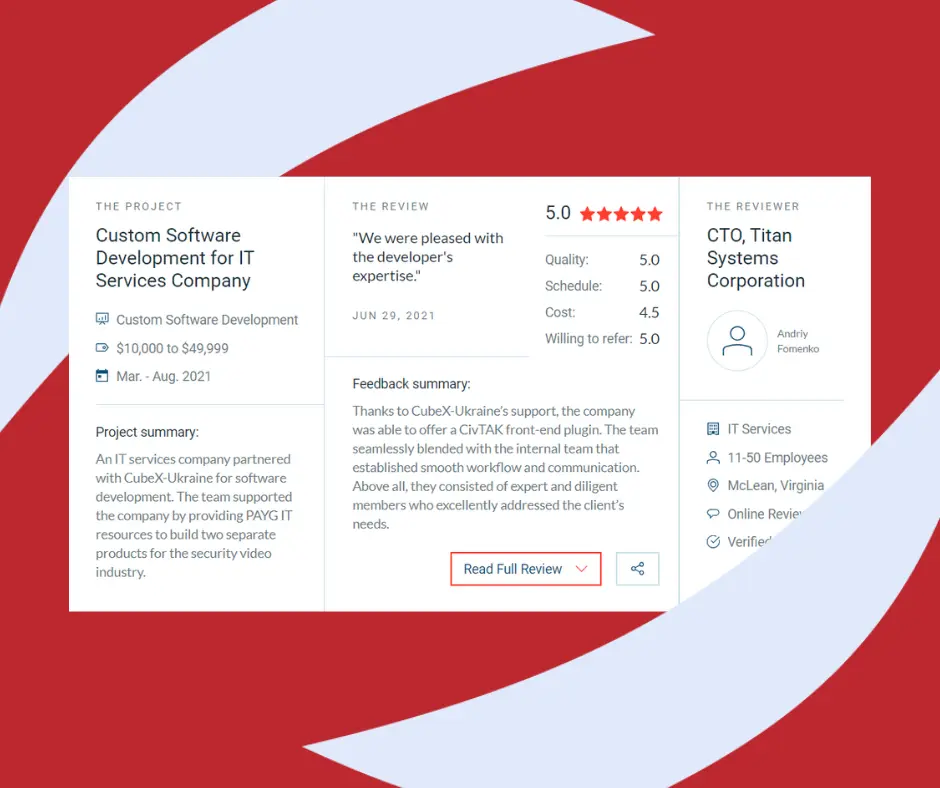 Thank you to our customers who leave their reviews!
"An IT services company partnered with CubeX-Ukraine for software development. The team supported the company by providing PAYG IT resources to build two separate products for the security video industry." — Andriy, Titan Systems Service Center, writes about us.
"Thanks to the support of CubeX-Ukraine, the company was able to offer the CivTAK interface plugin. The team seamlessly merged with the internal team, which established a seamless workflow and communication. Above all, they consisted of experienced and diligent members who were excellent at meeting the client's needs."
And indeed, the CubeX team will always select specialists for you exactly for your tasks and needs. Our developers are always focused on results and long-term cooperation.
---
Please contact us for any further information